We transform the sea into restorative skincare
PHYTOMER is the story of three generations of one passionate family motivated by the same dream: to transform the sea into restorative skincare.
The family-run business was founded 50 years ago and remains profoundly attached to the Brittany region and its exceptional biodiversity. All so that we can give women everywhere all he fascinating skincare benefits of the sea for beauty that is healthy, sustainable, and respectful of both the skin and the environment.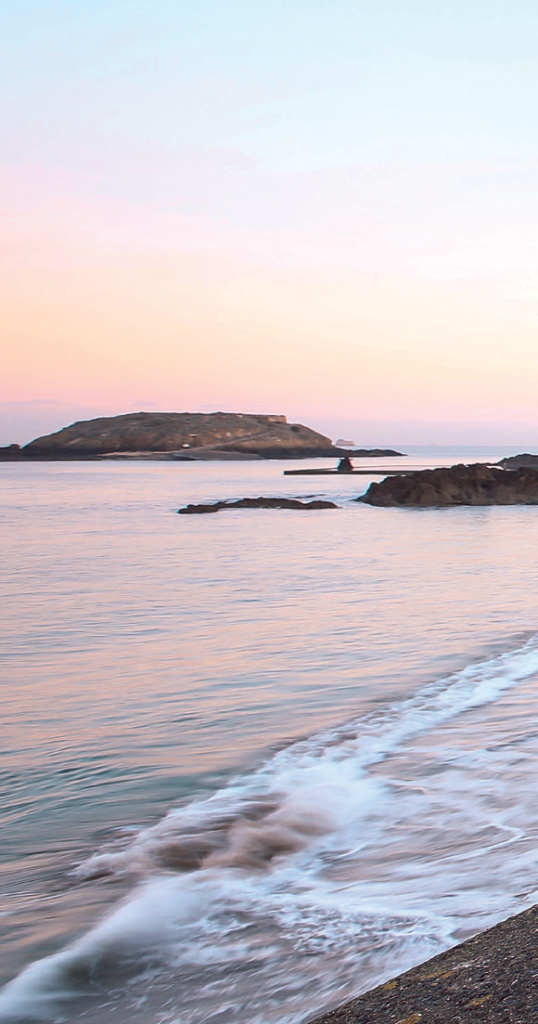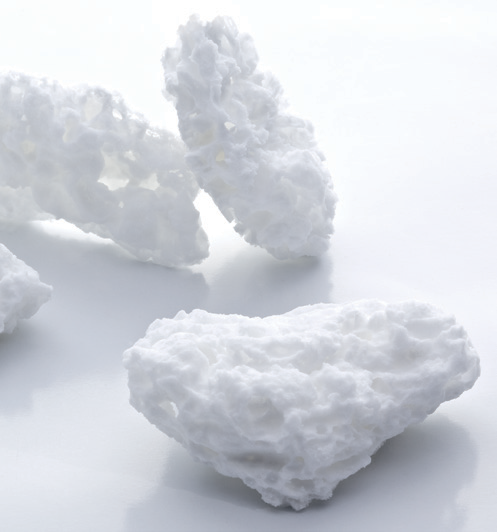 OLIGOMER® SEA WATER CONCENTRATE
Magnesium + Minerals + Trace-elements
In 1972, PHYTOMER pioneered sea-inspired beauty products with OLIGOMER®, a sea water concentrate rich in trace-elements, that boosts skin cell energy mechanisms.
With a patented production secret, this worldwide first in skincare remains an integral part of our products so that everyone, everywhere, from the seaside to city streets, can enjoy the replenishing skincare benefits the sea has to offer.
At the very heart of what we do
Beneath our love for the sea and for Brittany lies a skincare company devoted to scientific research. PHYTOMER has established laboratories that are unique in the world, nestled in the landscape of the Mont Saint-Michel Bay. There, we cultivate and harvest the sea to formulate our own active ingredients. The laboratories are also where we manufacture all our products and oversee every step of production from A to Z.
specializing in marine and skin biology
and hundreds of scientific discoveries
of eco-friendly algae cultures
of organic plant cultures
OUR COMMITMENTS TO YOUR SKIN AND OUR PLANET
Sustainable skincare formulation with an emphasis on natural ingredients
ORGANIC, WILD,
ECO-FRIENDLY INGREDIENTS
We use local, wild, natural and organic ingredients sourced from short supply chains. Our marine algae are cultivated in our own laboratories or out in the open sea to ensure their absolute purity and to sustainably preserve natural marine resources.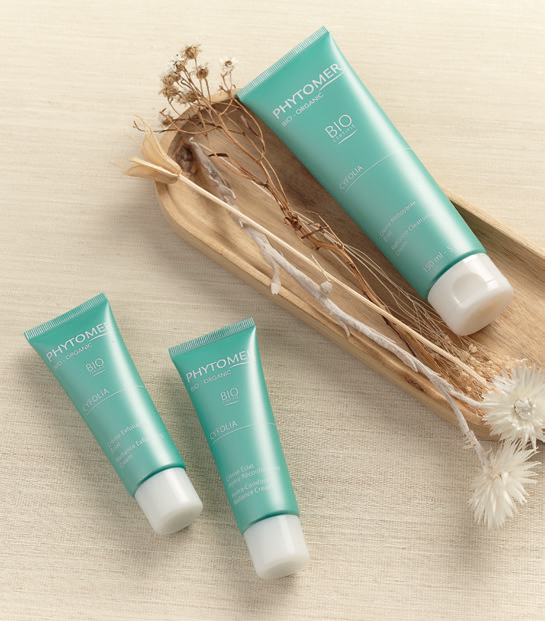 SAFE, HIGH-PERFORMANCE FORMULAS
We carefully select each and every ingredient that goes into our formulas for quality and effectiveness. All treatments are tested by skincare experts, dermatologists, and biologists in independant laboratories. We oversee every step, from the discovery of new ingredients to manufacturing, to ensure quality and safety for the skin.
We manufacture our products ourselves in our Innovation and Production Center in the Mont Saint-Michel Bay, in Brittany, France. We minimize our environmental impact by using green production methods that include: solvent and chemical-free ingredient extraction techniques, renewable energy sources, a filtering garden to purify waste water and eco-designed packaging.
With PHYTOMER products, you get all the skincare benefits of the sea to replenish and profoundly revitalize your skin. We formulate them with unique, luxurious textures and subtle, fresh scents so that beauty resonates with well-being.
High-quality formulas that combine effectiveness and pleasure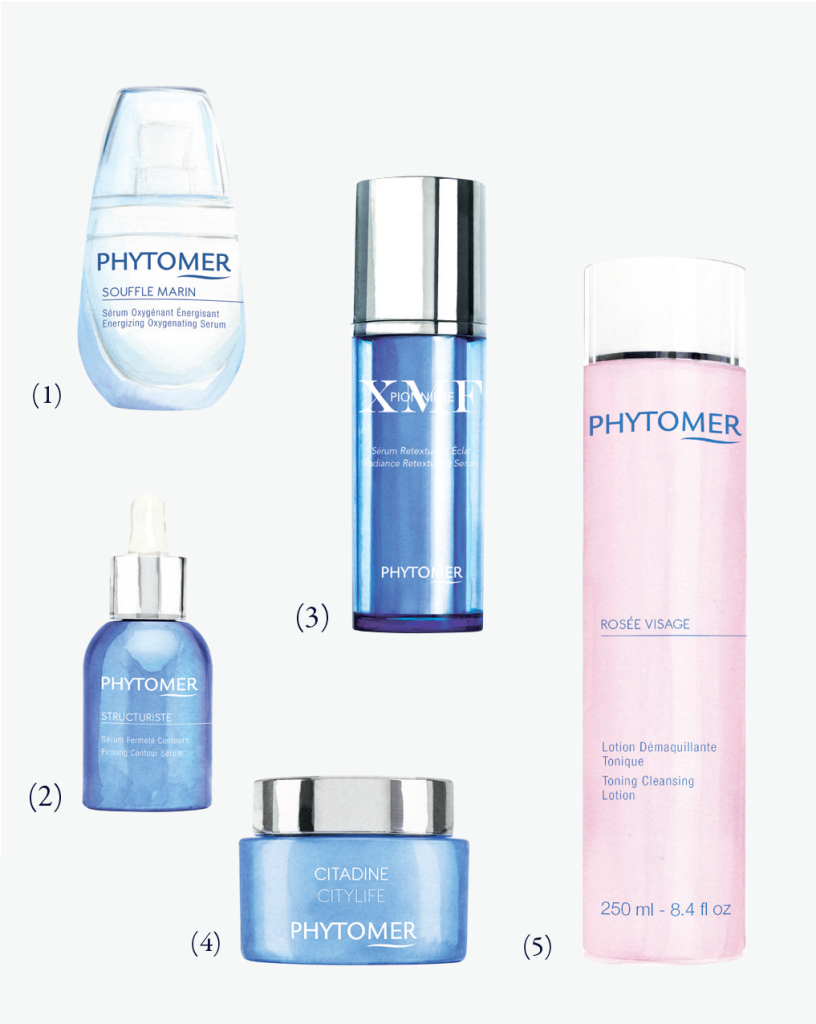 OUR ULTRA-EFFECTIVE PRODUCTS
(1) SOUFFLE MARIN – Energizing Oxygenating Serum. (2) STRUCTURISTE – Firming Contour Serum. (3) PIONNIÈRE XMF- Radiance Retexturing Serum. (4) CITYLIFE – Face and Eye Contour Sorbet Cream. (5) ROSÉE VISAGE – Toning Cleansing Lotion.
(6) CELLULI ATTACK – Concentrate for Stubborn Areas. (7) TONING BODY SCRUB- With Marine Salt Crystals. (8) TRÉSOR DES MERS – Beautifying Oil Face, Body, Hair. (9) SOLUTION SOLEIL OCEAN+ – SPF50+ Moisturizing Protective Sunscreen.
Let beauty professionals take care of your skin at Phytomer spas and rediscover the freshness and radiance it deserves. Enjoy a restorative moment, just for you, to reveal your natural beauty.

Made in Saint-Malo since 1972, our high-quality products respect nature and promote wellness and beauty.